Project nominated for European Union Prize for Contemporary Architecture - Mies van der Rohe Award 2019.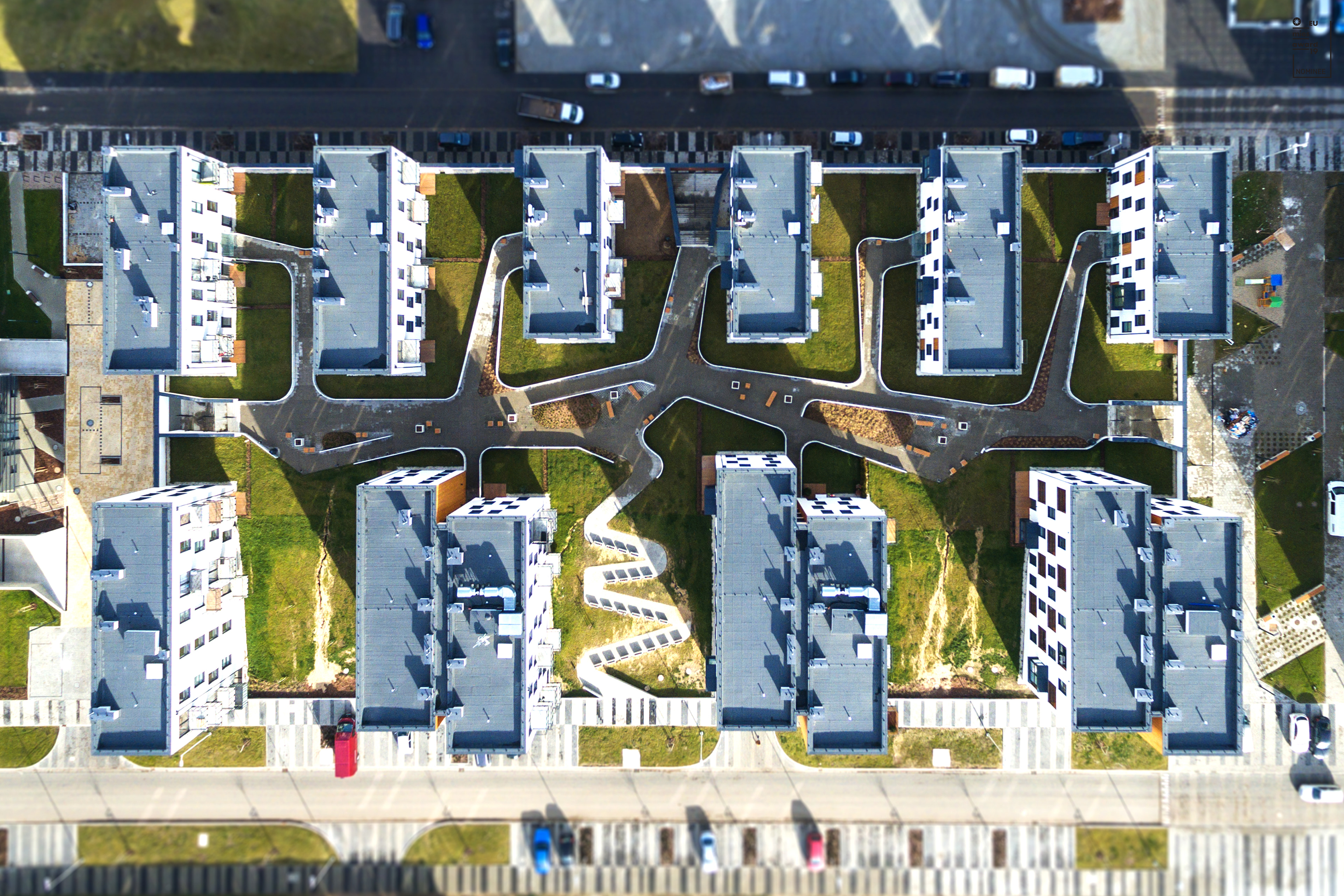 ARCH_IT PIOTR ZYBURA (main designer), PAGŁOWACKI, HORN ARCHITEKCI, S3NS and TSB
Architects:
Piotr Zybura (ARCH_IT), Tomasz Głowacki (PAG), Paweł Horn (HORN), Igor Kaźmierczak (S3NS), Tadeusz Sawa-Borysławski (TSB)
and:
Paweł Szyport (ARCH_IT), Iga Peruga (ARCH_IT), Joanna Karnicka (ARCH_IT), Karol Mądrecki (ARCH_IT), Katarzyna Kolinek (ARCH_IT), Marcin Tobiasz (ARCH_IT), Bartosz Wójcik (PAG), Katarzyna Śleboda (PAG), Marcin Mierzwiak (PAG), Małgorzata Igras (HORN).

Nowe Żerniki is a new residential district, still expanding on the outskirts of Wrocław, which was established as part of Wrocław ESK2016. An extraordinary undertaking is a joint work of architects, officials and investors who have made an attempt to develop an architectural and urban space concept in which life will simply be well. During more than two years of workshops - in which 40 best architects from Wrocław took part - both urban planning (which formed the basis for the Local Spatial Development Plan) and detailed architectural solutions covering both housing and public spaces and objects were developed. In the next stage, project teams undertook to develop projects for individual development plots.
The Atmosfera estate is one of the building complexes co-creating Nowe Żerniki. Ten intimate, bright, simple buildings with services on the ground floors have been designed so that the architecture would be a light background for the everyday life of the residents and the building of neighborly relations.