Grunwaldzki Square by Jadwiga Grabowska-Hawrylak.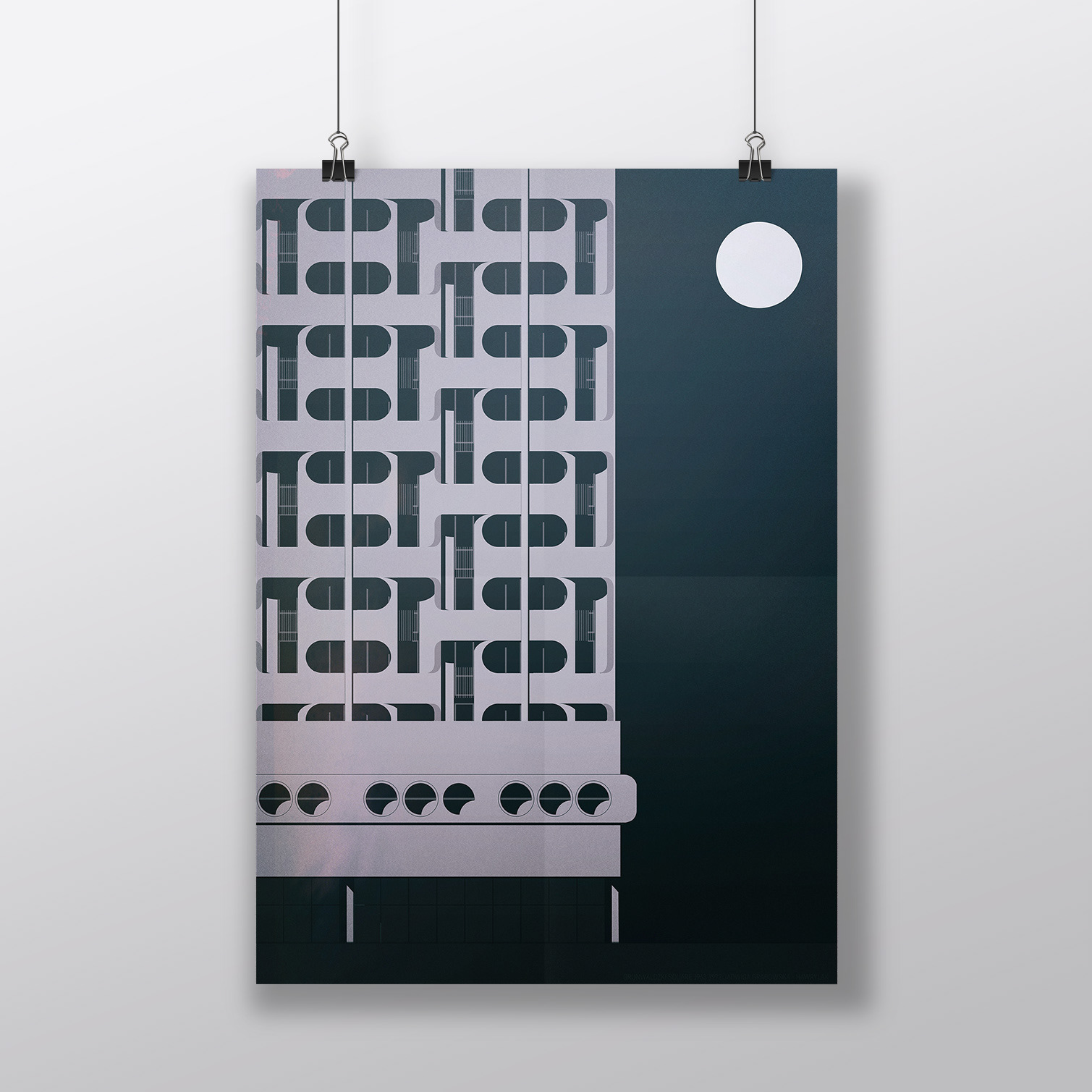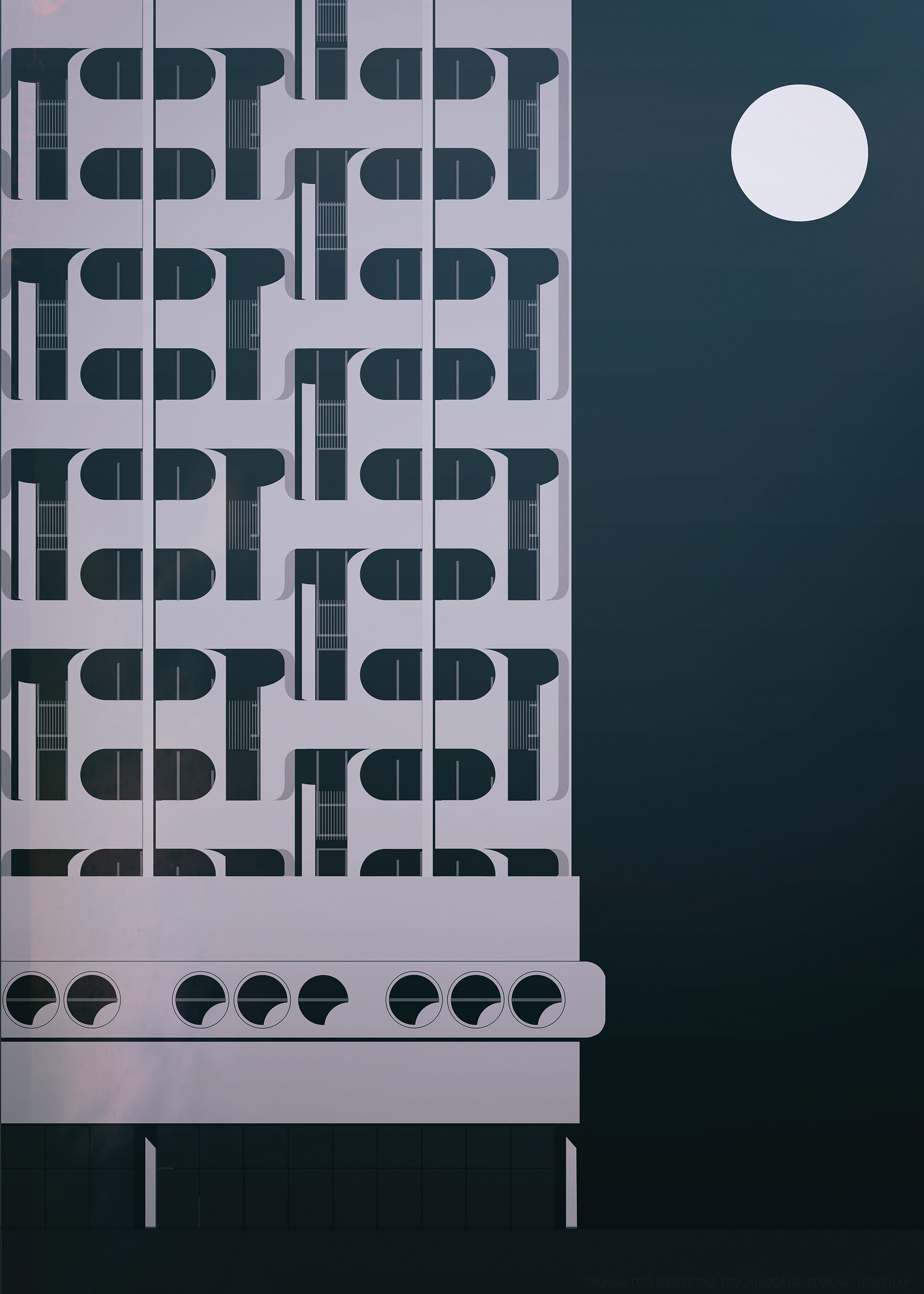 Complex at Grunwaldzki Square.
Zespół mieszkaniowo-usługowy przy placu Grunwaldzkim / Residential and service complex at Grunwaldzki Square Realizacja / Construction: 1967–1973 Autor / Author: Jadwiga Grabowska-Hawrylak Współpraca / Cooperation: Krzysztof Sąsiadek Lokalizacja / Location: pl. Grunwaldzki 4–16
The 'Manhattan of Wrocław' is one of the most recognisable building ensembles in the city. The idea of constructing a residential and commercial complex at Grunwaldzki Square came up in the early 1960s. The prestigious location required proper setting, but the pressure to apply typical solutions and standard prefabricates definitely made the task difficult. Jadwiga Grabowska-Hawrylak had to prove with her design that prefabrication does not necessarily mean monotony. By simple means, using a few repetitive elements that form with their smoothly curved surfaces a framing for balconies and window openings, there was created an object unique on a European scale. According to the author's original plan the whole complex was to be made out of white concrete, and the climbing plants seeded in the pots hidden behind the curved covers were to creep the full height of the sixteen-storey high-rises. Although the concept was not fully executed, the buildings that came into being are extraordinary structures with plastically developed, sculptural facades.