.
" Acupuncture of City " ECC Wrocław 2016

First prize in the SARP competition " Acupuncture of City " ECC Wrocław 2016 to develop the concept of urban and architectural development of small scale intervention for land between the Zawalna street and the Rozanka canal in Wroclaw (PL)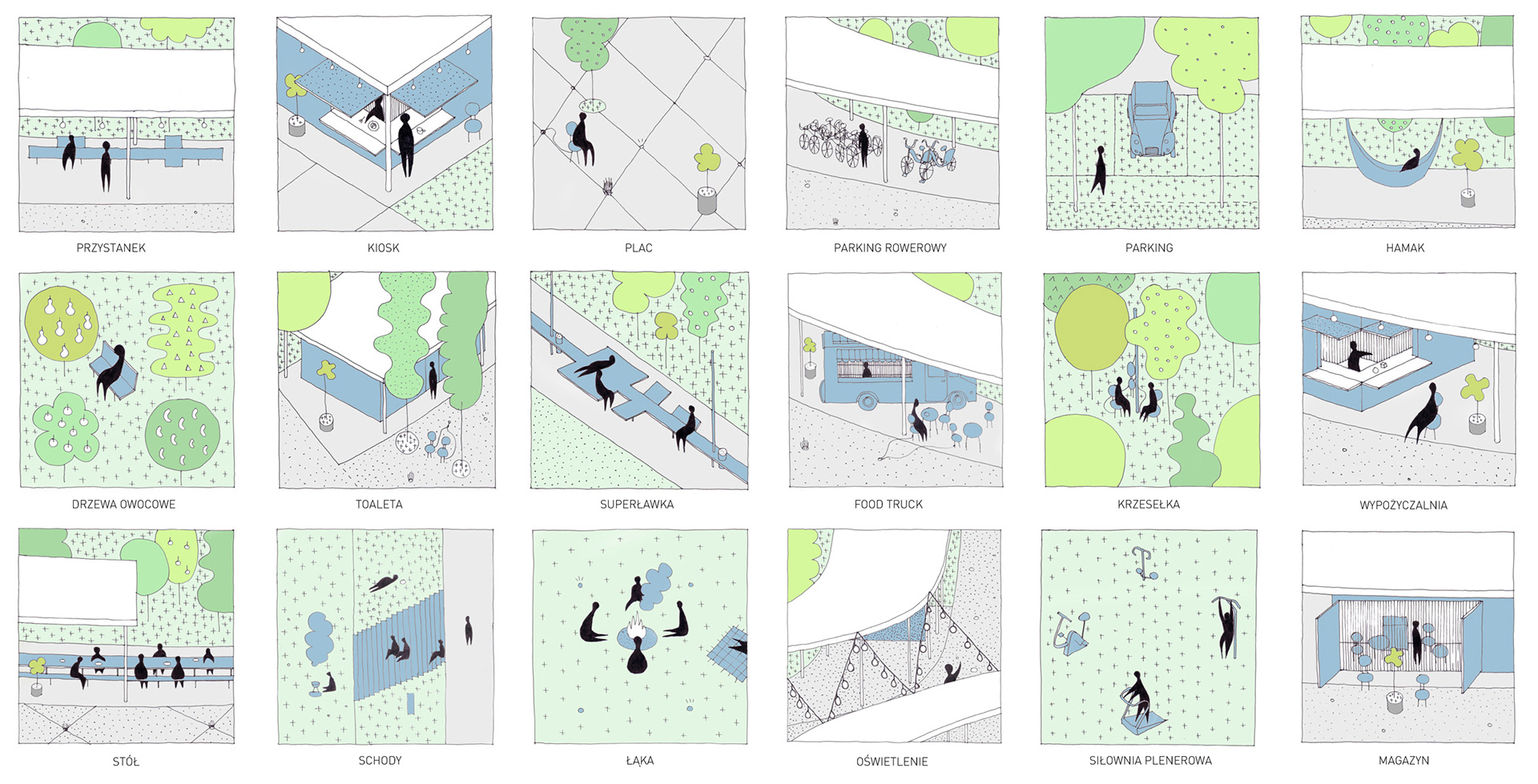 With cities continuing to grow, and issues of duration, capital, density, resources and boundaries all in contestation, it is necessary to consider the question of scale and the merits of top down versus bottom up planning. A small- scale but socially catalytic interventions (City Acupuncture), tailored for the particular environment and community for which they are created and designed to solve local particular issues may cause positive ripple effects. In this way they are best adapted for creative solutions and design, to respond to and influences the context in which it forms part. Moreover at this level it is possible to create stronger sense of community engagement. We believe that public space is not derived from solid walls or floors but is rather a solution for complicated equations in which variables are real users and a result is rather an event or process than a building/place. Flexible architectural top-down solutions shall not disturb a spontaneous activities so we think about public space rather as a stage than finally definied solution.
The project reclaims abandoned in-between space near Odra River next to one of the dense semi-district of Wrocław. Dikes, the bridge linking the northern part of the city with the city centre, the public transportation stop and the remnants of buildings make up a challenge to make any practical use of a area, which should serve both public and private functions.
Competition project was preceded by field studies and public consultations. The general idea has been further developed and implemented in other projects - some received recognitions and prizes in other urban competitions.